About Helapet Limited
With over 25 years of specialist experience, Helapet Limited has become a highly reputable supplier of quality cleanroom products to the hospital pharmacy, pharmaceutical manufacturing and laboratory industries. Incorporated in 1984, Helapet has continued to expand its presence in all areas of critical environment operations, through the diverse and innovative range of its sterile and non-sterile product ranges. Helapet is a member of the respected CliniMed Group of healthcare companies, consistently applying its vast wealth of knowledge and expertise to the fulfilment of our customer needs and standards.
Facilities
In March 2012, Helapet Limited relocated to their newly adopted headquarters at Lister House, based in Houghton Regis. A 20,000 sq ft facility, Lister House boasts two Class 10,000 ISO- rated cleanrooms for manufacturing and testing, spacious storage and warehousing facilities, and professionally refurbished meeting rooms and offices. Based just north of London, Helapet Limited are close to all major transportation links in the United Kingdom and are ideally situated for international airports.
Helapet Limited adopted the name Lister House for its new headquarters in honour of Joseph Lister (1827-1912). Hailed as one of the founding fathers of antiseptic surgery, Joseph Lister pioneered the use of sterility techniques and cleanliness to prevent the onset of infection.
Medical and Cleanroom Products
Helapet Limited have an ever increasing range of specialist cleanroom products, covering aseptic preparation, pharmacy filtration, personal protective equipment, cold chain management, and many more. Helapet continues to source and manufacture the best solutions for our customer requirements, becoming a valued distributor for several respected brands including:
Bespoke In-line Filtration Solutions
Helapet Limited's specialist Filter Devices department offers a custom design and production service, to provide the best solution for our clients' in-line filtration needs. Offering a range of media and connector options, our tailored filters are ideal for those searching for a specific application. Such applications include:
Medical Devices
Air and Pneumatic
Industrial Printing
Gas
Laboratory and Pharmaceutical
Autoclaves and Isolators
---
Not found what you're looking for?
Then please contact us on freephone
0800 0328 428
or, email sales@helapet.co.uk
Latest News
Success re-visited at CPC 2013
For the second year running, Helapet were ple...
2013 APTUK Poster Competition
Helapet are pleased to continue our sponsorsh...
Christmas Hours and Deliveries
Please be advised that Helapet will be closed...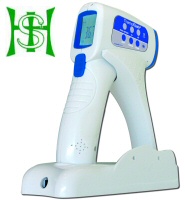 ThermoFlash® proves a hit in supporting Infection Control at FIS/HIS 2012
The Helapet team had an opportunity to prove ...
"Wear Pink to Work Day"
In support of the fight against Breast Cancer...
Helapet reward winners of APTUK Poster Competition
The winners of the APTUK Poster Competition h...
Bringing the Helapet BloodPorter® range to BBTS 2012
Attending the annual British Blood Transfusio...
Helapet.net Study Day
Helapet are pleased to announce the date and ...
Helapet sponsor APT UK Poster Award 2012
Helapet are delighted to announce their conti...
Enjoying great success at the 1st ever Clinical Pharmacy Congress 2012
The first Clinical Pharmacy Congress event wa...
Helapet attends successful local IPS Conference
Helapet Limited recently attended the highly ...
Appointment of Chris Steng, Marketing Manager, Helapet
Helapet are pleased to welcome Chris Steng to...
Appointment of John Blight, Managing Director, Helapet
Helapet are delighted to announce the appoint...
Instant No Contact Temperature Reading
Instant No Contact Temperature Reading

Hel...
Helapet Quarterly Newsletter

April 2011 (PDF)
January 2011 (PDF)
O...
SteriClean Neutral Detergent for maximum cleaning
SteriClean® Neutral Detergent is now avai...
Cold Chain Transport System
Introducing TimestripPlus™ Helping you...
The Helapet Award for Independent Study 2010
In line with Helapet's continued commitment t...
Winners of the Kathryn Miles Poster Competition 2010
In line with Helapet's continued commitment t...
Specially formulated to be soft on your hands and tough on protection; Alcorub - the new addition to the SteriClean family is here.
» Find out more . . .
SteriClean offers a complete range of alcohols, biocides and neutral detergents for cleaning and disinfecting cabinets and surfaces in controlled environments.
» Read more about our range . . .
Securely tracking medication from pharmacy to patient
The controlled drugs bag is ideal for labelling and transporting medication that is dispensed from pharmacy, making sure that it arrives with the correct patient in a fully traceable and controlled way.
» Read more. . .