Useful Links
ABPI Association of the British Pharmaceutical Industry
ASHP American Society of Health-System Pharmacists
The mission of ASHP is to advance and support the professional practice of pharmacists in hospitals and health systems and serve as their collective voice on issues related to medication use and public health.
British Association for Parenteral and Enteral Nutrition BAPEN
British Pharmaceutical Nutrition Group BPNG
The International Society of Chemotherapy
The International Society of Chemotherapy (ISC) is a non-profit organization and is a registered charity in the UK. and aims to advance the education and science of chemotherapy.
National CIVAS Group
International Confederation of Contamination Control Societies
A non-profit organisation for the promotion of the field of Contamination Control.
ConnectingHealthcare
An information service provided by Wilmington Publishing Ltd.
S2C2 Scottish Society for Contamination Control
The Department of Health
Aims to improve the health and well-being of people in England.
EAHP European Association of Hospital Pharmacists
FIP International Pharmaceutical Federation
Food and Drug Administration (US)
The FDA's mission is to promote and protect the public health by helping safe and effective products reach the market in a timely way, and monitoring products for continued safety after they are in use.
British Medical Journal (BMJ) website
The BMJ aims to publish rigorous, accessible and entertaining material that will help doctors and medical students in their daily practice, lifelong learning and career development. It seeks to be at the forefront of the international debate on health.
The Hospital Infection Society
The Hospital Infection Society exists to foster the scientific interests of those hospital doctors who are interested in nosocomial or hospital acquired infections.
Infection Control Nurses Association
The ICNA maintains its high political profile by working in collaboration with medical, nursing, professions allied to medicine (PAMS) and commercial companies in the fight to control infection.
ICS Irish Cleanrooms Society
MCA Medicines Control Agency (UK)
The executive agency of the Department of Health safeguarding public health by ensuring that all medicines on the UK market meet appropriate standards of safety, quality and efficacy.
MDA Medical Devices Agency (UK)
PDA Parenteral Drug Association
The Pharmaceutical and Healthcare Sciences Society
(Formerly known as The Parenteral Society)
PJ Online
The web site of The Pharmaceutical Journal, the official journal of the Royal Pharmaceutical Society of Great Britain.
RPSGB Royal Pharmaceutical Society of Great Britain
The Institute of Decontamination Sciences (Formally: The Institute of Sterile Services Management)
A learned body committed to organising and initiating training programmes for its members and those aspiring to membership with the object of achieving standards of excellence amongst sterile services staffs.
UKPIUG UK Pharmaceutical Isolator User Group
UK National Audit Office
The National Audit Office scrutinises public spending on behalf of Parliament and is independent of Government.
"The Management and Control of Hospital Acquired Infection in Acute NHS Trusts in England"
World Health Organization
The objective of the World Health Organization shall be the attainment by all peoples of the highest possible level of health.
---
Not found what you're looking for?
Then please contact us on freephone
0800 0328 428
or, email sales@helapet.co.uk
Latest News
Success re-visited at CPC 2013
For the second year running, Helapet were ple...
2013 APTUK Poster Competition
Helapet are pleased to continue our sponsorsh...
Christmas Hours and Deliveries
Please be advised that Helapet will be closed...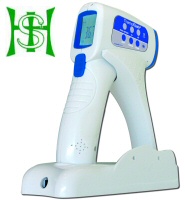 ThermoFlash® proves a hit in supporting Infection Control at FIS/HIS 2012
The Helapet team had an opportunity to prove ...
"Wear Pink to Work Day"
In support of the fight against Breast Cancer...
Helapet reward winners of APTUK Poster Competition
The winners of the APTUK Poster Competition h...
Bringing the Helapet BloodPorter® range to BBTS 2012
Attending the annual British Blood Transfusio...
Helapet.net Study Day
Helapet are pleased to announce the date and ...
Helapet sponsor APT UK Poster Award 2012
Helapet are delighted to announce their conti...
Enjoying great success at the 1st ever Clinical Pharmacy Congress 2012
The first Clinical Pharmacy Congress event wa...
Helapet attends successful local IPS Conference
Helapet Limited recently attended the highly ...
Appointment of Chris Steng, Marketing Manager, Helapet
Helapet are pleased to welcome Chris Steng to...
Appointment of John Blight, Managing Director, Helapet
Helapet are delighted to announce the appoint...
Instant No Contact Temperature Reading
Instant No Contact Temperature Reading

Hel...
Helapet Quarterly Newsletter

April 2011 (PDF)
January 2011 (PDF)
O...
SteriClean Neutral Detergent for maximum cleaning
SteriClean® Neutral Detergent is now avai...
Cold Chain Transport System
Introducing TimestripPlus™ Helping you...
The Helapet Award for Independent Study 2010
In line with Helapet's continued commitment t...
Winners of the Kathryn Miles Poster Competition 2010
In line with Helapet's continued commitment t...
Specially formulated to be soft on your hands and tough on protection; Alcorub - the new addition to the SteriClean family is here.
» Find out more . . .
SteriClean offers a complete range of alcohols, biocides and neutral detergents for cleaning and disinfecting cabinets and surfaces in controlled environments.
» Read more about our range . . .
Securely tracking medication from pharmacy to patient
The controlled drugs bag is ideal for labelling and transporting medication that is dispensed from pharmacy, making sure that it arrives with the correct patient in a fully traceable and controlled way.
» Read more. . .